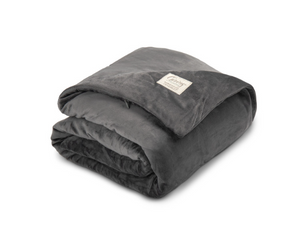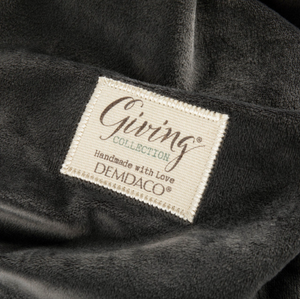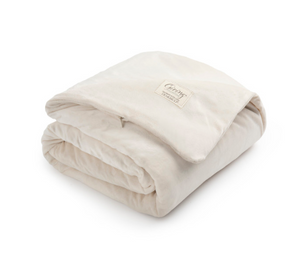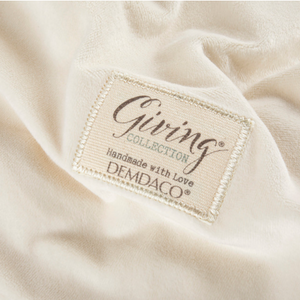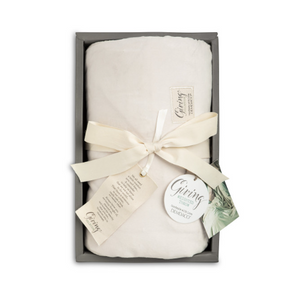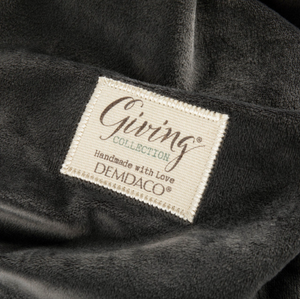 Weighted Throw Blanket
The Weighted Throw Blanket  comes in a soft polyester material and is weighted with 6lbs of glass beads. Designed to provide users with an ultra-plush experience, this charcoal-colored throw blanket can give a warm embrace to your loved one during all the times you can't be there to do it yourself. For convenience, the weighted blanket has interior ties that connect to the inner shell, holding the lining it place.
Size: 36"w x 48"long
Inner Pack Size: 5.12"H x8.27"W x14.96"D
Master Carton Size: 14.7"H x15.1"W x17.2"D
Materials: polyester, glass bead
Seasonality: EVERYDAY
Care Instructions: Spot Wash with Damp Cloth, Do Not Bleach, Do Not Tumble Dry, Do Not Iron, Lay Flat to Dry
Sentiment: Packaging sentiment: We all need a little comfort now and then... A reminder to help us know that we are not alone in the world... That there is someone in our corner, ready with a hug, no matter what. Always know you are being thought of, cheered on, and loved for exactly who you are - Someone who is cherished.