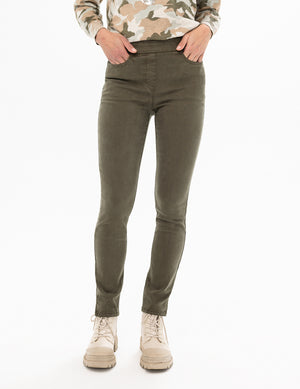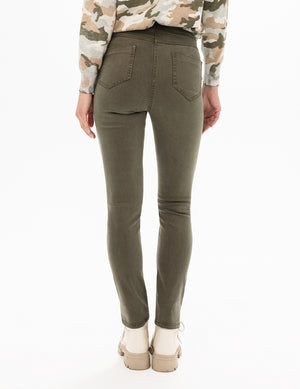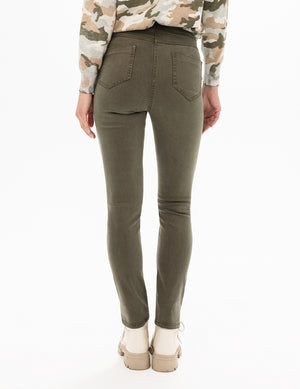 Pull On Pants
Stretchy green Tencel denim.  Pull on comfort pairs well with earth tones, black, burnt orange, cream.  Great with sweaters, t-shirts and shirts in a sateen finish.  Skinny at the ankles with 2 inch split hem at the outside edge.  Perfect set piece for a fall wardrobe in forest tones.  
Tencel denim
Pull on 
Skinny fit with split hem finish
65% Tencel
20% Cotton
7% Polyester
3% Spandex
Machine wash with cold water.  Hang to dry.