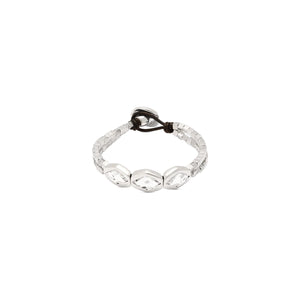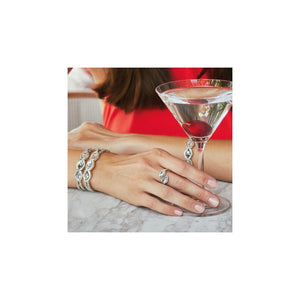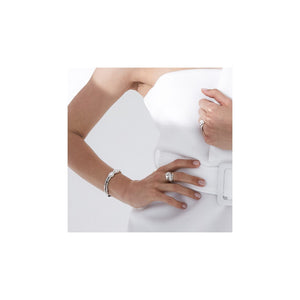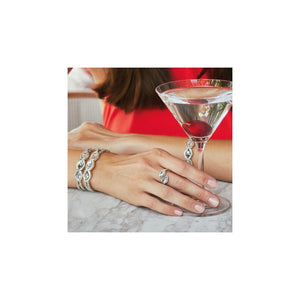 Mystery Bracelet
Wear this beautiful silver-plated metal piece in the form of an oriental style bracelet. It has two strands of mini carré pins and hexagonal beads and white faceted crystals. It has a button clasp.
100% handmade in Spain.

15cm / 5.91inch

SILVER PLATED PIECES:

Clean with a soft cloth or with a non-abrasive silver cleaner.