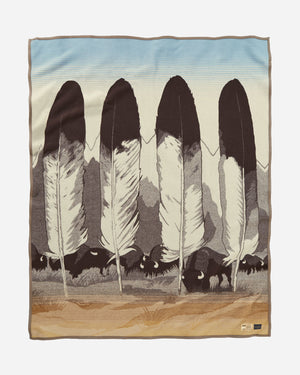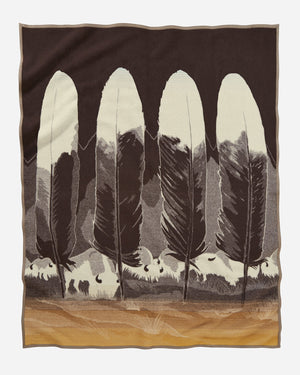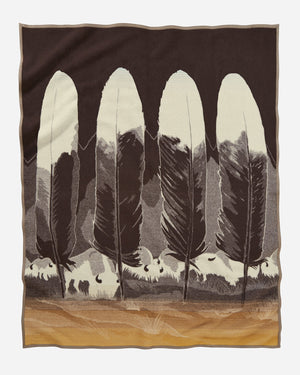 Legendary Collection Blanket
A USA-made wool blanket based on a watercolor painting by Joe Toledo. The design represents the three elements: Earth, Air and Water. A herd of bison grazes on the Earth, offering prosperity and protection. A range of mountains stands behind, their snowy peaks covered with life-giving Water. Standing eagle feathers rise into the sky, joining together Earth, Water and Air.
Part of our Legendary Collection, this design honors stories and symbols of Native American cultures. Each year a new collector's blanket is added to the series.
Comes with a Legendary Collection label
64" x 80"
Napped; fabric is combed for a softer, thicker feel
Felt bound
Pure virgin wool/cotton
Fabric woven in our American mills
Dry clean
Made in USA