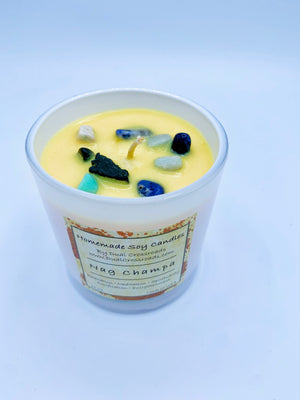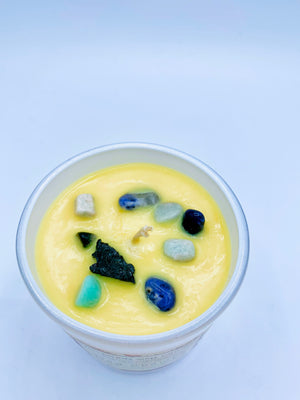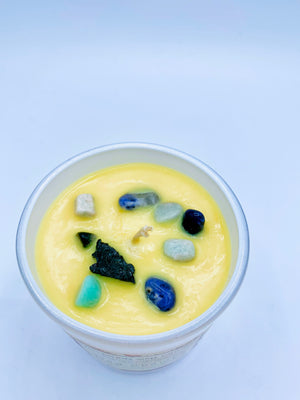 Homemade Crystal Soy Candles Nag Champa
Homemade by the owner of Dual Crossroads, every candle is made with soy, and comes with a coated wick that makes a brilliant flame while burning. Most scented candles are infused with bits of their respective herbs or flowers, giving them the ability to aid in energy cleansing. All candles are carried in 8oz glass containers, so handle with care! Burn time is up to/over 40 hours.
The Nga Champa Candle Properties Include: Relaxation, Medation, Spirtatually, Purifacation and Enlightment.